Strategic Alliance with Haier Ri Ri Shun Logistics
On 10th October, Avonflow and Ri Ri Shun (the logistics subsidiary of Haier Group, China-based global home appliance giant, hereinafter referred to as RRS Logistics) held a grand alliance ceremony at the Sheraton Yintai Hotel in Binjiang District, Hangzhou. The two parties exchanged and negotiated on various aspects such as brand integration, terminal services, product development and development layout in Chinese domestic market. Mr. Wu, Chairman of Avonflow, Mr. Ren , Vice President of Haier Electric, Mr. Cui, Supply Chain Manager of RRS Logistics, and other leaders participated in the alliance ceremony. The two parties adhered to the development concept of sincere cooperation and mutual benefit, and signed the annual strategy at 10:10 in the morning. The successful completion of this alliance ceremony has sounded the horn of the Avonflow smart electric towel warmer that will soon enter the Haier smart bathroom arena.
The industry expertise and technological advantages of Avonflow and RRS Logistics in their respective fields have laid a solid foundation for this strategic cooperation. In the product development, Avonflow accurately grasps the user's specific demands and achieves many breakthroughs in the technological innovation and process design on the smart electric towel warmers. In the era of Internet of Things, RRS Logistics has gradually built a community chain of home, convenient travel, fitness and other scenarios, and can provide customized solutions according to the individual needs of users. The collaboration of the two companies will create a new international sanitary ware brand, meet the individual needs of users, and lead smart bathroom into a new era of ultimate experience.
Mr. Wu said, the era of smart whole house has arrived. Avonflow smart electric towel warmer is committed to becoming the enabler of smart bathroom in the future. Cooperation with RRS Logistics can provide a high-quality platform for both parties. I believe that with the launch of the strategy of Avonflow and Haier RRS platform, we can truly link the smart electric towel warmer to Haier U+ smart life sanitary ware industry, accelerate the speed of innovation. This enable users feel the charm of smart life more fully, and help each family to obtain a healthy and stylish home life.
At present, Avonflow's online business covers all over the country, including service outlets covering more than 1,500 cities in China. After the product receipt is confirmed, the user can contact customer service to book free installation. At the same time, Avonflow provides the after-sales service with replacement repair, 2 years warranty for heating thermostat, and super long warranty of 5 years for towel warmer body. It truly achieves "Let the user shop without worries".
As a leading brand of large-scale logistics, RRS Logistics has established a distributed three-level cloud warehouse network that radiates across the country. It is supported by more than 6,000 service outlets, 100,000 vehicles and 200,000 logistics service staff. This network provides customerss in 2915 districts and counties nationwide a full-category, omni-channel, full-process, integrated logistics service solution. The person in charge of RRS Logistics said that with the deepening of cooperation, the two parties will provide customized value-added services to users on the existing highly efficient and high-quality services, and continuously meet the needs of users for quality home experience.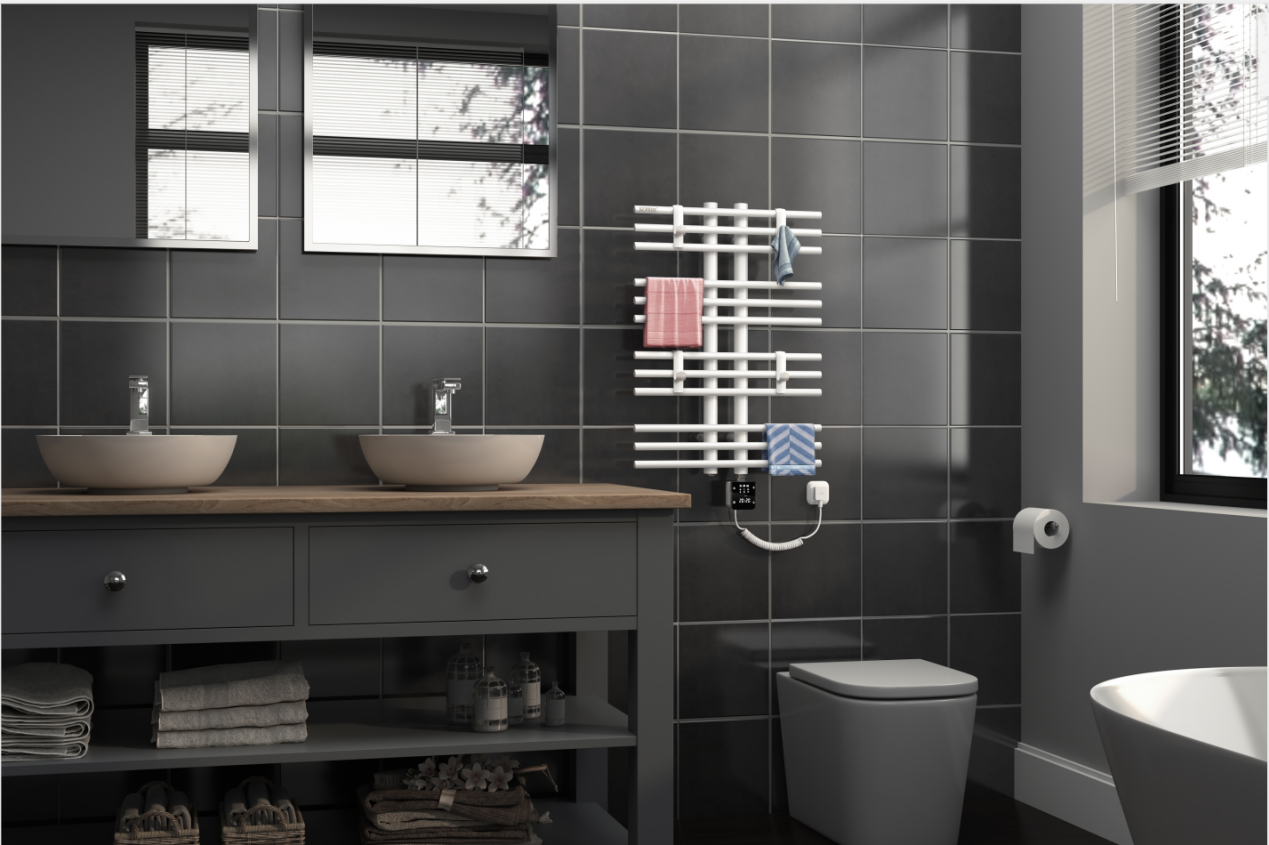 As a brand enterprise with 20 years of development history, Avonflow will further focus on the development of smart bathroom products after joining forces with Haier RRS, and actively achieve more major technological innovation achievements under the guidance of the dual-invasion mechanism, with advanced manufacturing and technology, promoting China's "intelligence".