Avonflow Listed into "Jiangxi Top Brands"
On November 26, the second session of the Jiangxi Provincial Brand Strategy Promotion Association was held in Jiujiang. The products, which are developed, designed and manufactured by Avonflow, was continuously identified as Jiangxi brand-named products of 2019. This is the seventh consecutive year for Avonflow to obtain this honor since 2013. Avonflow, with persistent pursuit of perfection and unremitting efforts put onto quality and services, finally get access to the unanimous recognition of market and industry.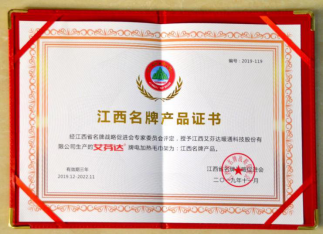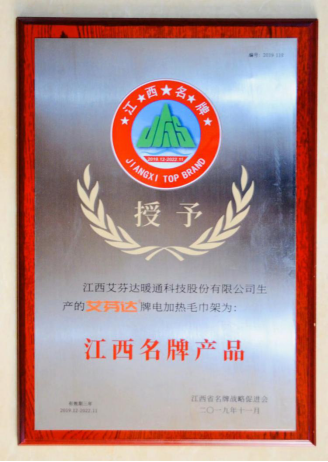 In recent years, with the continuous improvement of people's living standards, a variety of smart home products have gradually entered into people's everyday life. As a leading manufacturer of electric towel warmers, Avonflow has turned to be best-seller brand of global hits. During the China's 11.11 event on Tmall, Avonflow has been ranked as TOP1 brand in terms of sales, which demonstrates our playing power and wide market acceptance with user's real feedback. We believe that in the future, Avonflow will continue our efforts to bring warmth and comfort to more families, so that everyone seeking a high quality of life can enjoy the high-tech intelligent bathroom experience from Avonflow.